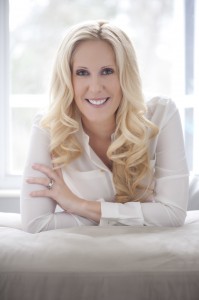 Passionate, energized, tenacious, business oriented – This is Jill Bellucci, founder and owner of Jill Bellucci Organizing LLC. Jill is a native of Pittsford, New York but relocated to beautiful South Florida and has lived her since 2007.  Jill's background comes from more than 12 years of experience in luxury retail management.  Her strong attention to detail, visual expertise and consistent delivery of a remarkable client experience kept her stores always producing outstanding results.  Jill has always put a premium on her life, home and business being organized, however, after spending time helping her best friend get her closets under control and de-stressing her life, she realized what passion she has to get other people organized – In 2014 Jill Bellucci Organizing was born.
Through Jill's previous experiences she has become an expert in space.  She will help you develop organizational systems that will effectively and efficiently use all of the available space in your home or business.  This new way of living organized will create a more productive, relaxed environment, which will, as Jill likes to say, allow you to "take control of your surroundings".
Now that you are ready to start living an organized life take a few minutes and call Jill to start talking about the best course of action for you.  Remember, getting organized is a marathon not a sprint.